Our Esteemed President's
Career Highlights & Experiences
San Diego Commercial Realty is an independently owned brokerage firm well positioned to provide our client base the highest level of service in the industry. All projects and assignments are handled by a seasoned broker, not staff members.
Our unique approach ensures no detail will be overlooked and no opportunities missed. Our clients are telling us, we are easier to work with and more responsive than our competitors. We hope you will give us the opportunity to earn your business.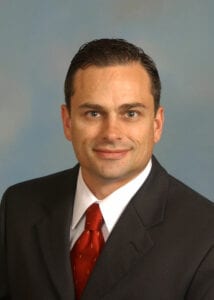 Tim Clepper specializes in Owner-User and Investment properties, representing Tenants, Buyers, Sellers, Landlords, and Developers.  Mr. Clepper is based in San Diego County, with offices in Vista, CA.  He is committed to providing the highest level of service to his clients. Mr. Clepper has personally leased and sold over several million square feet of building square footage since San Diego Commercial opened in 2010. His markets of focus are Escondido, San Marcos, Vista, Oceanside, Carlsbad and Coastal North San Diego. Client References and Transactional Information can be Provided upon Request.
San Diego Commercial Realty Services Inc. – President
Mr. Clepper's is strongly focused on the brokerage of industrial and office properties for Sale and Lease. San Diego Commercial works with many Institutional and regional investors, with a strong emphasis on the sale and leasing of properties specific to local business owners.
Cardinal Industrial San Diego - Brokerage Services
Mr. Clepper was the head of brokerage services in San Diego County. His business plan included a strong focus in San Diego Investment, Owner-User properties and the acquisition of large investment opportunities for Cardinal Industrial.  Tim continued to be very active in the representation of Local and National Tenants.
Lee & Associates Commercial Real Estate Services - Partner
 As a managing Partner at Lee & Associates, Tim placed strong emphasis in the sale and leasing of industrial and office properties, active in San Diego, Riverside, and Imperial County.  Tim focused on medium to large Investment Sales, Land Sales/Development and Owner/User Sales.  He also headed up the National Tenant division and represented many high-profile Tenants both Locally and Nationally.